THE BEST STONE PRODUCTS FROM M-STONE
For more than a decade, water jet cutting has been the fastest growing machine tool processing process in the world. There are good reasons for this. Reasons related to versatility, accuracy, and ease of operation.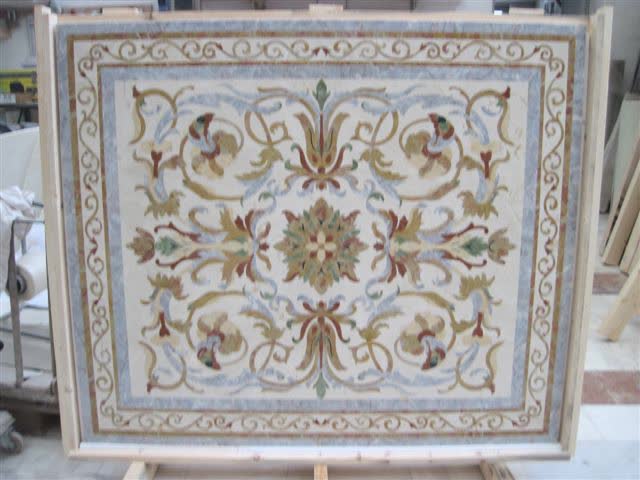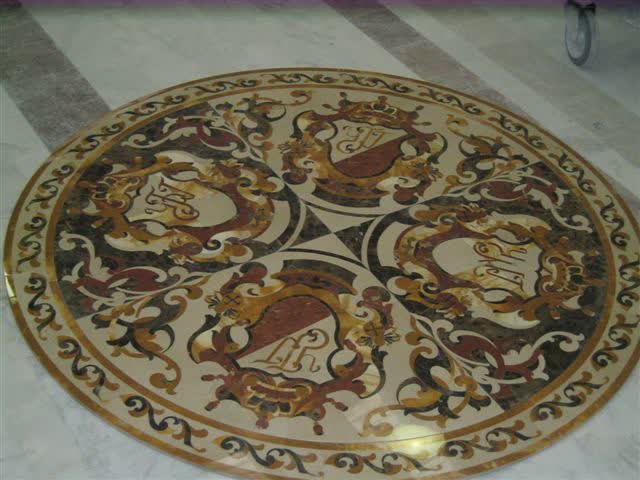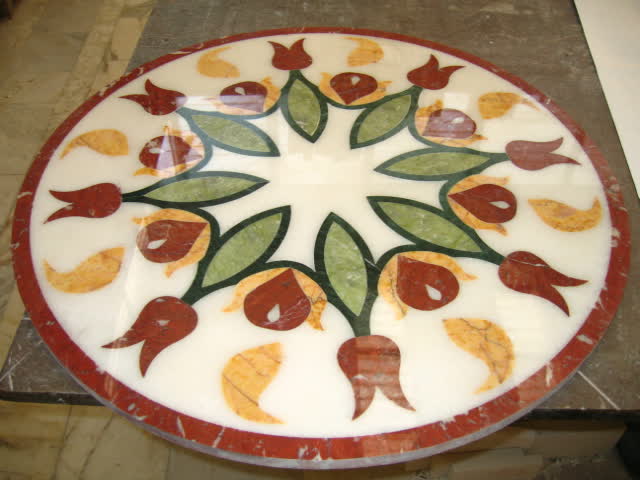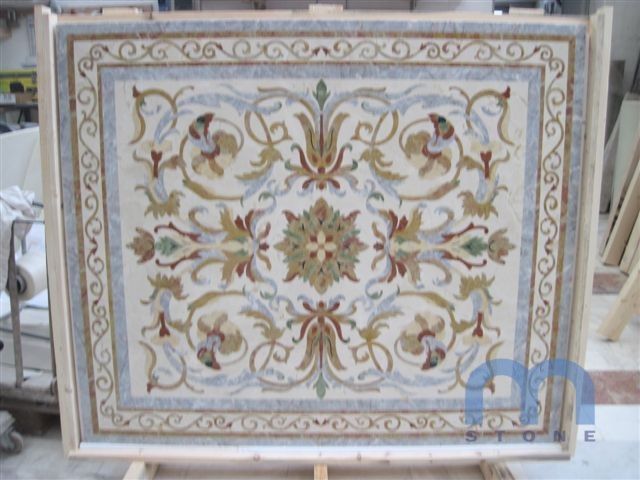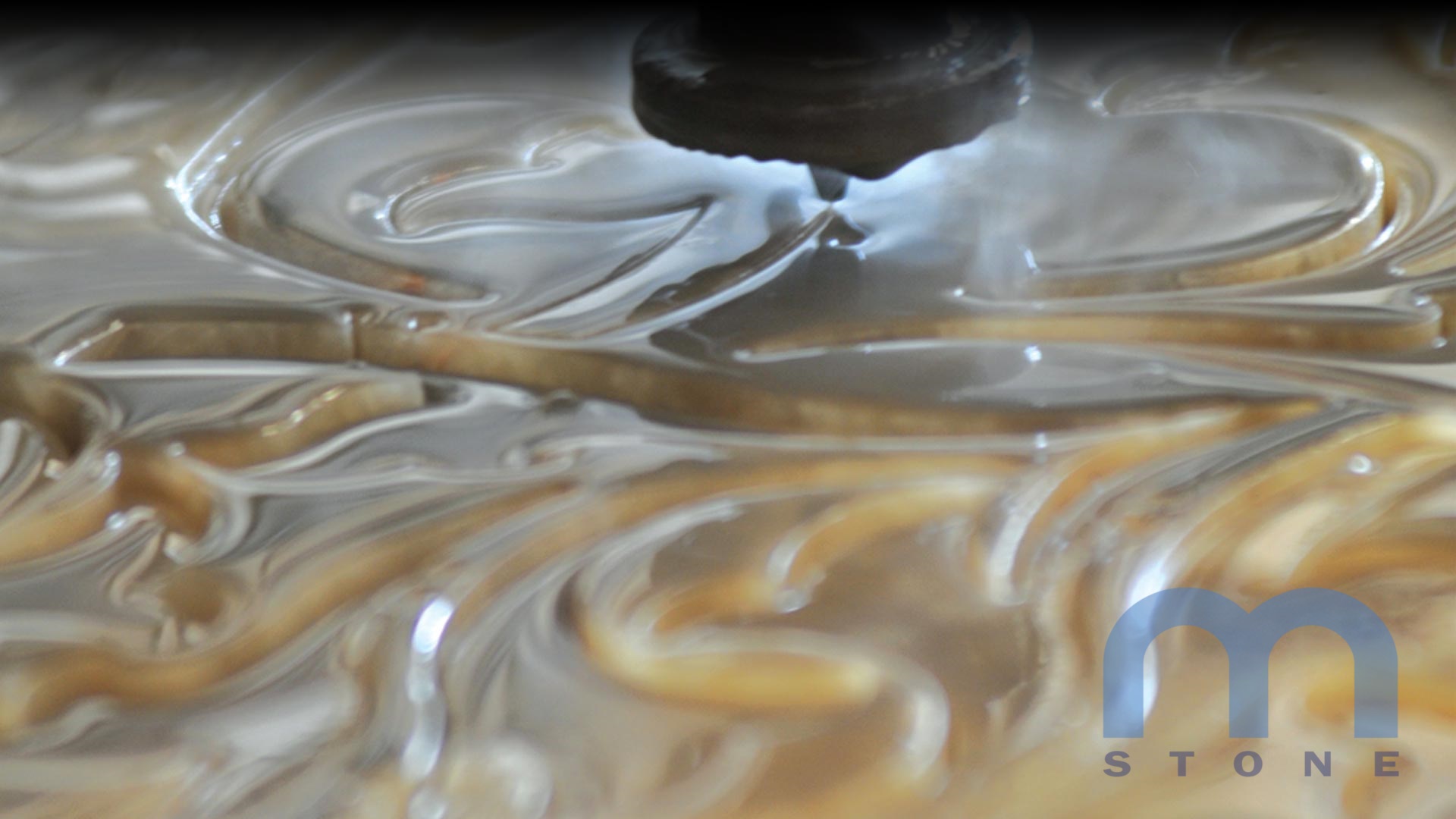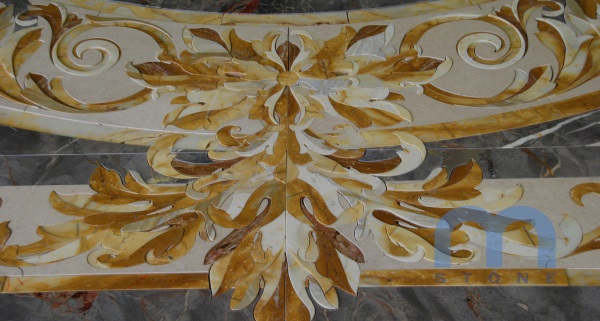 This is a non-thermal cutting method, in which only natural sand and water are used to cut almost any material. In theory, this is a simple process, but in practice - advanced technology. The brittle cutting process gives a smooth cutting surface with no slag or heat affected areas, and less need for post-processing. All materials can be cut with the same water jet machine, from soft rubber and plastic to the hardest metals and ceramics. The CNC waterjet machine provides the same parts regardless of volume and with minimal waste. The versatility and ease of operation make the water jet technology unlike any other machine on the market.
YOU CAN ORDER A FULL CYCLE OF WORK FROM US
How does water jet cutting work?
Tap water turns into a jet beam
It all starts with ordinary tap water. It is filtered and sealed in an ultra-high-pressure pump, then fed through high-pressure pipes to the water jet cutting head. A small diameter diaphragm will concentrate the water beam, and the pressure is converted into velocity. The supersonic water beam cuts all kinds of soft materials such as plastic, foam, rubber and wood. This process is called pure water jet. (PWJ)
Abrasive adds power
To increase the cutting power, abrasive grains are added to the stream, and the water beam is converted into high-speed, liquid sandpaper, cutting all kinds of hard materials such as stone, glass, metal, and composites. This process is called abrasive-water jet cutting (AWG). For micro-components and really narrow sections, there is an abrasive jet cleaning (FAW) process based on the same principles as (AWJ).
WE ARE ALSO ENGAGED IN THE MANUFACTURE OF
Why the water jet?
When calculating the total production costs, the water jet has repeatedly acted as the most profitable method compared to traditional thermal methods.
Smooth cutting edge-accurate to 0.1 mm. The surface can be made so smooth that there is no need for additional processing.
No negative thermal effects - when using the method of cold waterjet cutting, the material always retains its characteristics. No microcracks, stresses, or hardened surfaces. It also eliminates the effects of dust, toxic gases and deformations from slag.
High-precision cuts-The clean waterjet beam makes fine cuts of 0.1-0.25 mm. Abrasive water jet cutting with a width of 0.4-1 mm with solid particles up to 300 mm thick with a tolerance of 0.025 mm. The FAWJ cutting head on micro cutting gives a cut of 0.2 mm with a maximum tolerance of 0.01 mm!

M-Stone combines your dreams with our creativity, advanced water-jet technology, attention to clear details and the use of individual magnificent types of marble, onyx or semi-precious stones to bring to life in the form of marble floors. Using water jet cutting technology for a luxury villa or palace, for the construction of residential buildings and hotels, our design department will surprise you with great ideas about marble floors, marble wall panels and marble curbs. Our gallery of water jet design templates will elevate your project to the level of your dreams!
Full cycle
From processing to installation, we control the entire process.
Professional equipment
We only work with professional equipment.
Qualified specialists
All the staff received professional training in European countries..
Large portfolio
The portfolio section can evaluate our work.Our work speaks for itself.
Deadlines
All work will be carried out clearly within the time agreed with the customer.
The most complex projects
We will perform installation or restoration of any complexity from any material.