THE BEST STONE PRODUCTS FROM M-STONE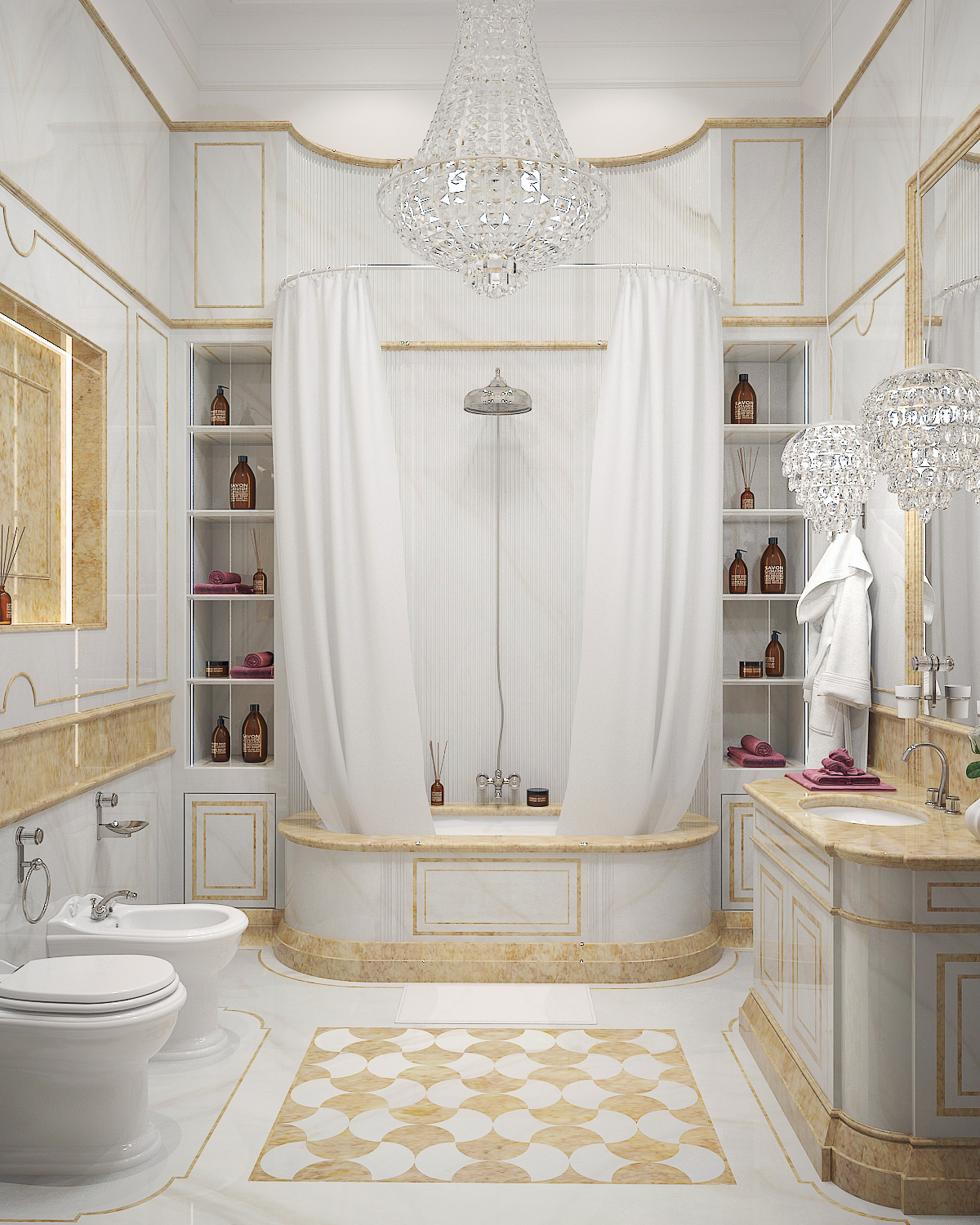 M-STONE offers to decorate the bathroom, toilet or combined bathroom with Spanish, Italian or any other type of marble in the best style solutions. We will develop a personal project of facing for a specific layout. Finishing of shower rooms, walls and floors, countertops in the bathroom - all at convenient prices. Call and order!
First of all, natural marble, very moisture-resistant and does not deform in direct contact with water. It also has some bactericidal properties, it prevents the formation of mold on the surface of the walls in the bathroom. The durability and strength of the natural material will make your marble bathroom a capital investment that will last for decades.
When choosing materials for facing the walls and floor of the bathroom, great attention should be paid to some properties and qualities. Natural stone, such as marble, according to its characteristics, is ideal for the role of a lining material for your bathroom. Thanks to the wide range of colors of natural marble, it can be used in any interior style. The natural pattern and the unique beauty of the natural material will make the marble bathroom a real masterpiece of modern architecture. It will also allow, if necessary, to visually divide the bathroom into certain zones or vice versa to connect, to give the interior a visual unity.
Natural marble is perfectly combined with expensive plumbing and other facing materials. This quality of natural stone allows the use of marble for the bathroom lining in a complex or partially. For example, marble can be used to separate part of the washbasin or shower area, or to completely cover the floor or walls of the bathroom.
The use of a mosaic pattern or an art panel will make your marble bathroom even more unique and unique. In addition to mosaics, some skilled designers can offer you decorative marble tiles, this will be another unique touch in your bathroom.
It is also possible to make other components of the bathroom from marble, such as countertops, sinks, toilets, bathtubs and shower trays.
The price of marble is justified by the highest quality of the rock, the cost of its extraction and processing, which is mainly formed from the distance of the quarry to the owner's site.

When using marble, we strongly recommend using only special equipment.
Full cycle
From processing to installation, we control the entire process.
Professional equipment
We only work with professional equipment.
Qualified specialists
All the staff received professional training in European countries..
Large portfolio
The portfolio section can evaluate our work.Our work speaks for itself.
Deadlines
All work will be carried out clearly within the time agreed with the customer.
The most complex projects
We will perform installation or restoration of any complexity from any material.