THE BEST STONE PRODUCTS FROM M-STONE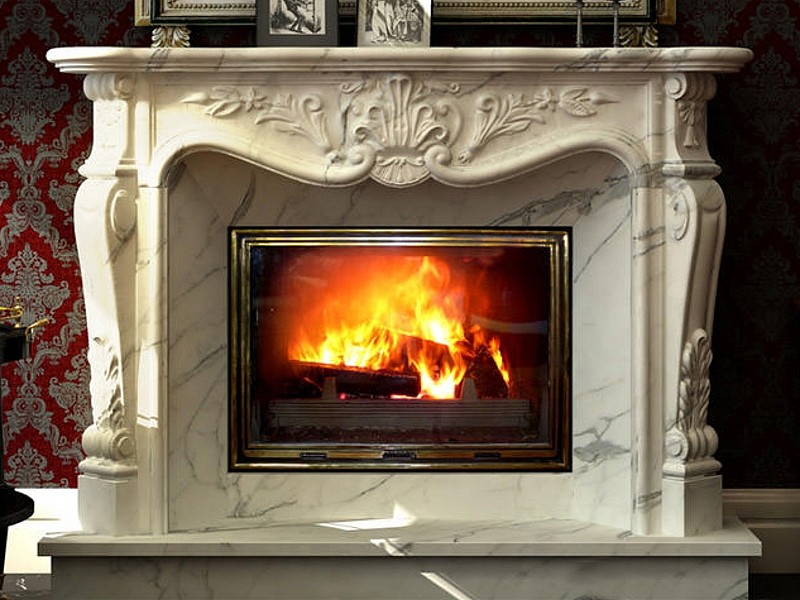 M-STONE will make fireplaces of any shape and size for you! We will deliver fireplaces in Kiev and throughout Ukraine. For this purpose, we use modern high-tech equipment. Our experienced craftsmen are proficient in all the techniques of working with stone.
You can order a standard marble fireplace from us. You can also entrust the development of an individual project to our talented designers. They will take into account all your wishes and requirements, as well as the general style of the room in which the structure will be installed.
The advantage of working with us is affordable prices. We know how to create a product of the best quality that will open up new facets in your home, filling it with warmth and beauty!
Marble fireplaces have been a clear testament to impeccable taste and wealth for many centuries. Presentable appearance and elegant cladding provide the opportunity to harmoniously fit the design into any interior.
The material is characterized by durability, excellent performance characteristics, it is used to make fireplace portals of any shape. Thanks to the natural properties of this material, the fireplace fire will be cozy and warm for more than one generation of the family.
Marble perfectly retains heat. Therefore, even when there is no fire in the fireplace, the stone continues to transmit heat radiation to the room for some time. Being in a room with such a fireplace is comfortable and cozy.
There are some features that should be taken into account when operating a marble portal. To clean the surface, you do not need to use abrasive substances and acid-containing agents.
Choose ready-made solutions from European manufacturers or buy a marble portal of author's work in our workshop. Tell us your requirements for the design, manufacturing features, choose the type of marble. We are ready to fulfill any of your wishes and guarantee high quality stone processing.
Full cycle
From processing to installation, we control the entire process.
Professional equipment
We only work with professional equipment.
Qualified specialists
All the staff received professional training in European countries..
Large portfolio
The portfolio section can evaluate our work.Our work speaks for itself.
Deadlines
All work will be carried out clearly within the time agreed with the customer.
The most complex projects
We will perform installation or restoration of any complexity from any material.